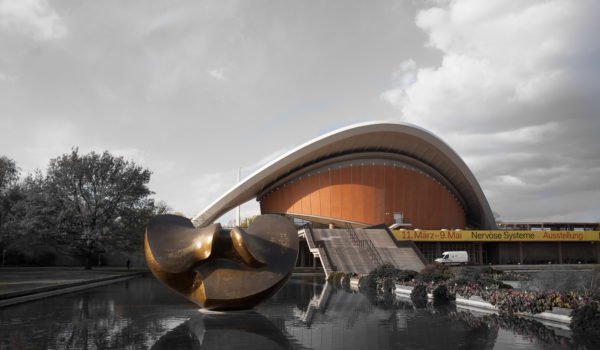 Berlin Architecture Tour:
Foundations, Ruins & Revival
"I didn't move to Berlin for the architecture,
but for the life. It is not a beautiful city."
Imre Kertesz, Nobel Prize Winner for Literature
---
As a consequence of centuries of growth, turmoil, destruction and reconstruction, Berlin's ragged cityscape offers up a diverse array of architectural styles. Bunkers, space-age Soviet brutalist constructions and today's glass-and-steel designs nestle next to century-old gothic churches, 19th century industrial revolution era housing blocks and neo-classical masterpieces.
Following reunification and the subsequent flow of investments into the capital, Berlin has become a hotbed for contemporary architecture. 
This tour tells the story of Berlin in its architectural styles, the imposing facades of its neo-classical buildings, the modern glass and steel monoliths and the battle scars still visible on the walls of the historic centre.
Suggested Private Tour Sights
We like to keep our fingers on the pulse, which means the spots for our culture tours can change as quickly as the city does.  We are more than happy to discuss with you what exactly that entails, feel free to send a quick email (info@berlinexperiences.com) or contact us via our booking form (here) and we can discuss the specifics further.
Booking
For information on tour prices, check our (FAQ section).
We ask that you enquire about bookings seven days in advance, so as to allow ample time to tailor your request to your personal wishes. We are, however, also available for last minute bookings – if uncertain, please do ask.
Bookings can be made using our booking form (here). We will reply within 24 hours and present an offer based on your preferences.
Payment
In some instances payment can be made in cash at the end of the tour directly to the guide. Payment in advance can be made by secure bank transfer/credit card/PayPal. Tours booked within ten days of the date of the tour must be paid in advance. (See our FAQ section for more details)