Cold War Tour:
City of Spies
"Berlin is the testicle of the West.
When I want the West to scream, I squeeze on Berlin."
Nikita Khrushchev, Soviet leader
---
From spy novel tropes to Kennedy's famous "Ich bin ein Berliner" speech: no city epitomises the Cold War as much as Berlin.
Here, East and West – capitalism and communism – clashed within the narrow confines of the city, leaving their marks on buildings, streets, and on the lives of countless ordinary Berliners.
This tour considers not just history with a capital-H, but also the stories of life (and of lives uprooted) on either side of the Wall.
Hear about a society that deemed itself a workers' paradise while waging a war of surveillance on its citizens, about subcultures carving out their own little niches of freedom, and about the events that ultimately led to the fall of the Wall.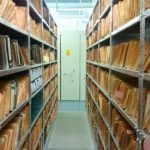 Suggested Private Tour Sights
Checkpoint Charlie

Berlin Wall

Site of Tunnel 57

Bernauer Strasse Berlin Wall Documentation Centre

'Palace of Tears' Passport Control Office

Former East German Secret Police Headquarters

Karl Marx Allee – The East German Showcase Boulevard

Nordbahnhof Ghost Station
Embassies of the Four Cold War Powers

Former Soviet Embassy

Teufelsberg – NSA Listening Station

Bornholmer Strasse Crossing

Deathstrip Watchtowers

Site of 1953 Uprising/Platz des Volksaufstandes von 1953

Cafe Moscow
Booking
For information on tour prices, check our (FAQ section).
We ask that you enquire about bookings seven days in advance, so as to allow ample time to tailor your request to your personal wishes. We are, however, also available for last minute bookings – if uncertain, please do ask.
Bookings can be made using our booking form (here). We will reply within 24 hours and present an offer based on your preferences.
Payment
In some instances payment can be made in cash at the end of the tour directly to the guide. Payment in advance can be made by secure bank transfer/credit card/PayPal. Tours booked within ten days of the date of the tour must be paid in advance. (See our FAQ section for more details)