Queer Berlin Tour:
From Isherwood to the Victory Column
"I'm gay, and that's a good thing."
Klaus Wowereit, mayor of Berlin (2001-2014)
---
Throughout its tumultous history, Berlin has always been something of a frontier town. That is true geographically and politically – and certainly also with regards to its status as a LGBT metropolis, famous for pushing the boundaries of individual freedom.
Come and find out about queer life in Berlin across the ages, from two dictatorships to the golden days of the 1920s, from Auden and Isherwood to today's thriving club scene.
As with all our tours, we're happy to tailor this to your particular interests – just ask!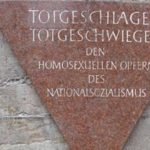 Suggested Private Tour Sights
We like to keep our fingers on the pulse, which means the spots for our culture glucophage buy online tours can change as quickly as the city does.  We are more than happy to discuss with you what exactly that entails, feel free to send a quick email (info@berlinexperiences.com) or contact us via our booking form (here) and we can discuss the specifics further.
Booking
For information on tour prices, check our (FAQ section).
We ask that you enquire about bookings seven days in advance, so as to allow ample time to tailor your request to your personal wishes. We are, however, also available for last minute bookings – if uncertain, please do ask.
Bookings can be made using our booking form (here). We will reply within 24 hours and present an offer based on your preferences.
Payment
In some instances payment can be made in cash at the end of the tour directly to the guide. Payment in advance can be made by secure bank transfer/credit card/PayPal. Tours booked within ten days of the date of the tour must be paid in advance. (See our FAQ section for more details)