Beyond the shocking human cost of this conflict, the streets and infrastructure of innumerable towns and cities had been reduced to ruin. Schools, hospitals, churches, and apartment buildings left devastated. A massive reconstruction effort would be necessary to see cities made habitable again; and restore the comforts of living while coming to terms with the dead.
In the former Nazi capital of Berlin, an estimated 600,000 apartments had been destroyed, along with many public buildings. Long lines of women would be press-ganged into clearing the way for reconstruction, passing rubble out of the cities to form Schuttberge (debris mountains) from the leftover debris. As the war had meant there were now more than seven million more women than men.
War damage still remains visible to see in the present day German capital, in the bullet holes and shrapnel damage preserved – intentionally or not – on the streets of the city.
Much of this damage is to be found in the former Cold War East of Berlin, as the cash-strapped East German government saw little benefit in dealing with many of the dilapidated apartments across the divided city and left the exterior walls of plenty of buildings in the same condition as they had be found in May 1945.
In this post, we will be looking at some of the war damage still visible in Berlin's central Mitte district. All within walking distance from some of the city's major landmarks.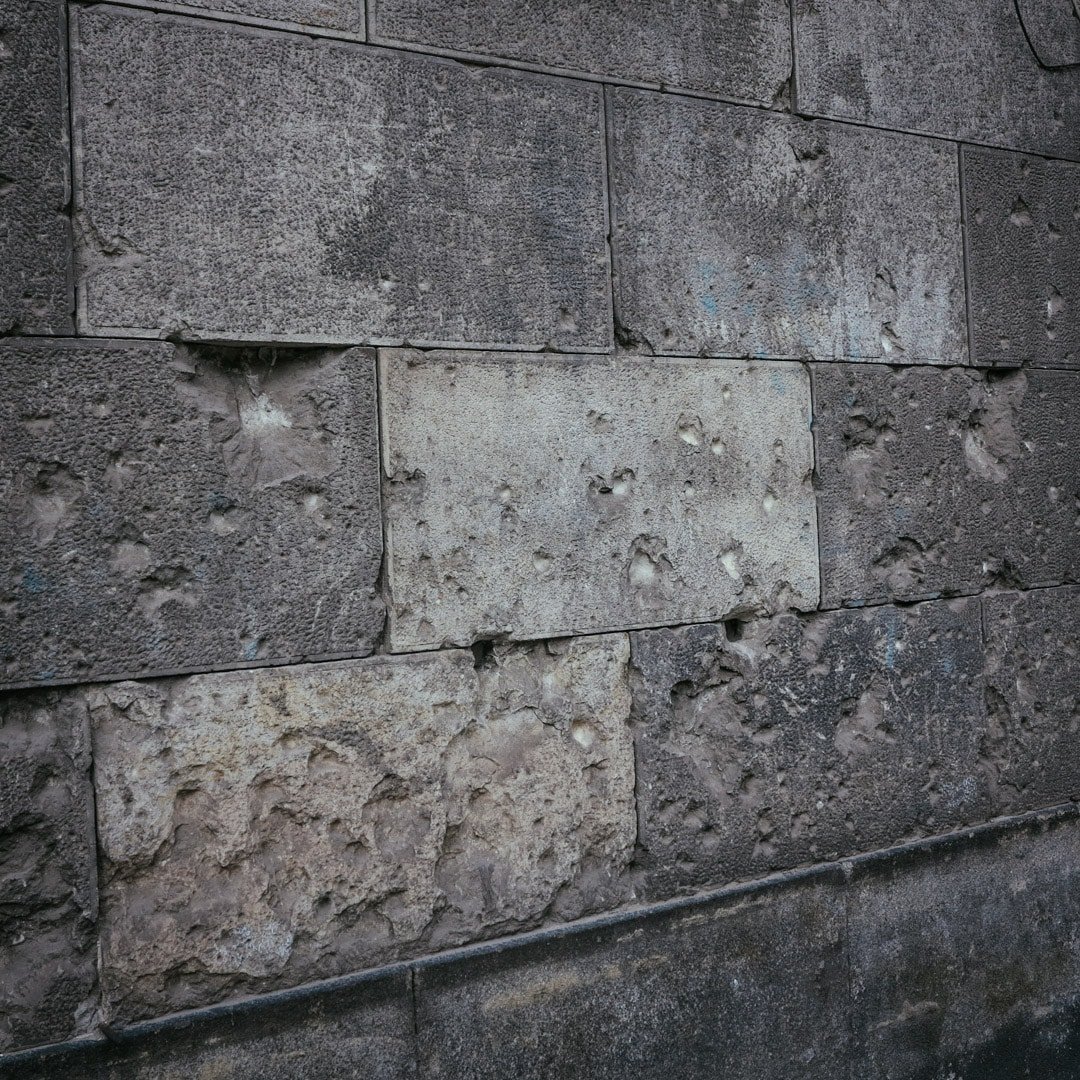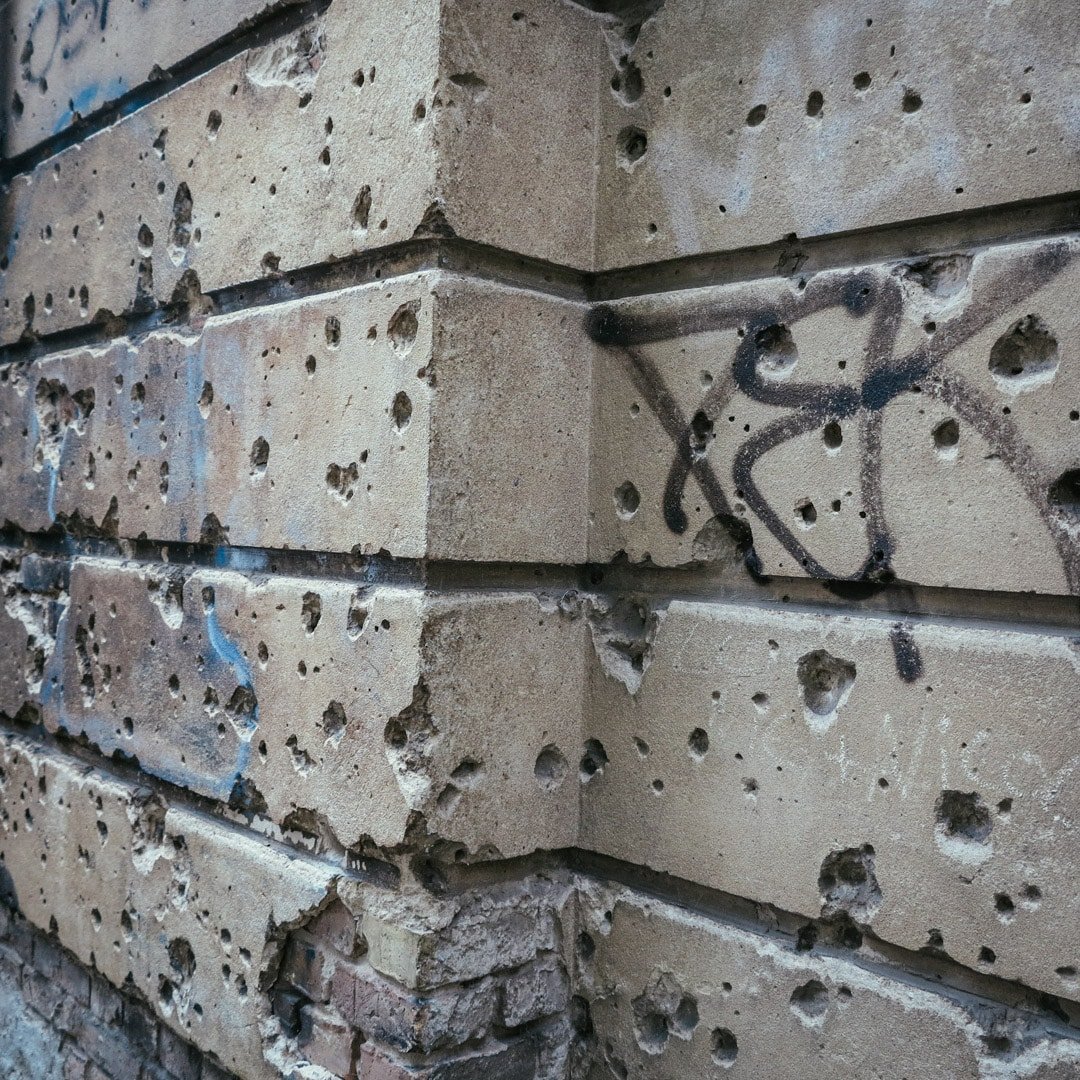 All Photos: Matt Robinson/Berlin Experiences