Cold War | Private Walking Tour
For decades, Berlin sat simmering in the heat of the Cold War – divided and occupied. Discover the traces of a conflict that took the world to the brink of annihilation.
From spy novel tropes to Kennedy's famous "Ich bin ein Berliner" speech: no city epitomises the Cold War as much as Berlin.
Here, East and West – capitalism and communism – clashed within the narrow confines of the city, leaving their marks on buildings, streets, and on the lives of countless ordinary Berliners.

This tour considers not just history with a capital-H, but also the stories of life (and of lives uprooted) on either side of the Wall.
Hear about a society that deemed itself a workers' paradise while waging a war of surveillance on its citizens, about subcultures carving out their own little niches of freedom, and about the events that ultimately led to the fall of the Wall.

Note:
(All of our private tours are custom tailored to our clients needs and wishes and can include Berlin sights decided in advance or spontaneously organised on the day of the tour. If you have any specific requests for your tour, regarding sights and content, do not hesitate to ask – you can email us at info@berlinexperiences.com)
What you can expect to experience on this tour:
Example itinerary:
Within the three hours of this private Cold War tour you will explore all four of the former occupied zones of Berlin; the British, French, US & Soviet sectors – by foot and with local public transportation.
Starting at the former Cold War Checkpoint Charlie border crossing, a number of the few remaining pieces of the Berlin Wall, the Potsdamer Platz area and one of the former East German guard towers, the Brandenburg Gate and the death strip it was once situated in, the Reichstag building and current government quarter, the Soviet War Memorial in the central park, the site of the 1953 East German uprising and the former East German passport control office at Friedrichstrasse Station – via the present day (and Cold War era) North Korean Embassy. The tour would then continue to one of Berlin's former 'ghost stations' and the only remaining preserved 'death strip' in the city before heading to the site of the famous Conrad Schumann escape (the East German soldier who jumped to the West in 1961), tracing the routes of numerous escape tunnels and the spot where the first victim of the Berlin Wall, Ida Siekmann, met her tragic end in 1961.
Leaving the former French sector of the city from another of Berlin's one-time 'ghost stations' the tour would then finish at the TV Tower (Fernsehturm) via Alexanderplatz and the World Clock (Weltzeituhr).
Special Tour Inclusions:
This tour requires the use of public transportation (not included in the price) – thus it is possible that the following sites could also be included in the itinerary (on request and time permitting – an extension of the tour duration may be required):
Visit the East Side Gallery – the largest and longest open-air graffiti gallery in the world
Entrance to the former headquarters of the East German secret police – the Stasi Museum
Entrance to the Television Tower (Fersehturm) viewing platform
Visit the former NSA listening station on the Teufelsberg
Visit the Bornholmerstrasse Bösebrucke Border Crossing
What is included in this tour?
Items that are included in the cost of tour price.
Three-hour Cold War private walking tour accompanied by one of our expert local guides (English language)
Collection from hotel/accommodation or tour start from central landmark (such as TV Tower/Brandenburg Gate)
Hotel/accommodation drop-off at end of tour (if requested)
Includes time for coffee/snack break (not included in price)
Includes time for photo breaks
Price includes VAT (19%)
Price includes Booking Fee
Price includes Mandatory German Tour Insurance
Whats not included in this tour.
Items that are not included in the cost of tour price.
This tour does not include private transportation
This tour does not include public transportation costs (necessary for this tour – contact us for advice)
This tour does not include entrance fees
This tour does not include food/drink (unless requested)
Guide gratuity
Our private tours can start anywhere in the city
Collection from your hotel/accommodation or central landmark
Our private tours run year round - whatever the weather
If you're travelling in the winter season - make sure to wrap up!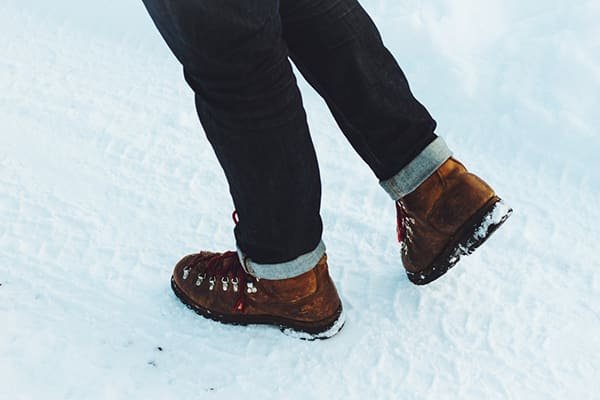 In the event you need to cancel your booking with us, we ask for at least two weeks hours notice. Tours booked within two weeks of the tour date are not eligible for cancellation.
We will refund the total amount (minus any transaction fees) if we receive an email cancellation request at least two weeks before the tour/s. Cancellations made less than two weeks before the tour date are not eligible for refunds.
In order to guarantee the best guides and transportation for our tours, we have a two-week cancellation deadline that means that guides who are scheduled for tours are compensated for their time (often allocated to mean that they are not able to accept other work on the days we book them). We offer our commitment to our transportation suppliers in the same manner.
Our shorter tours (up to three & four hours) include time for a short coffee/snack break – our longer tours (5 hours and above) include time for a longer lunch break and also short coffee/snack break.
Some of our tours include public transportation tickets for up to five people in the total price, please check the tour descriptions on the tour pages for more information. If public transportation costs are not included in our tours descriptions but you would prefer to use transportation for the tour, we would be happy to arrange the particulars. Our car/van tours are all conducted with fully air-conditioned high-quality cars/vans (usually Mercedes Benz or Volkswagen).
They certainly are; although Berlin winters can be cold and we certainly recommend wrapping up. And don't forget the sun lotion in the summer!
Berlin is a relatively flat city and the streets are easy to navigate. Despite being the German capital, Berlin is also not nearly as busy as other cities of a similar calibre. All this means that touring can be relatively stress-free. We strive to make Berlin accessible to everyone, all we ask you to bring is a healthy curiosity. If you have any special requests, don't hesitate to ask.
Of course this depends on the time of the year – a hat and gloves in the winter, sunglasses in the summer. Please do check the weather before your trip, summers in Berlin can be rather hot (suntan lotion is a must) and the winters can be cold (don't forget a coat). We always try to make sure our guests stay hydrated on tours, whether that's coffee or tea, but a bottle of water is always a worthy travel companion.
We cater for guests of all ages and can tailor all our tours accordingly.
That depends on what sort of animal we are talking about. Dogs seem to love the fresh air and walking. Cats have a habit of wandering off on their own. Some of our guides are deathly afraid of snakes.
Our guides and drivers will always work hard for you and tipping is a great way of them receiving immediate feedback. Gratuities are completely discretionary but always gratefully received.
All of our guides are Berlin residents and have lived in the city for years, they are all well versed in letting their stomach lead the way to some of the best spots in the city. When touring in Berlin, feel free to quiz our guides about everything. If you need advice on where to stay or things to see/do before or after your tours please do send us an email. We are more than happy to help