Craft Beer & Breweries: Private Walking Tour
Enter the world of micro-breweries, taprooms & brewpubs. Discover how Berlin's burgeoning Craft Beer scene is challenging the status quo of German beer culture; one glass at a time.
You can't go wrong with German beer. That's been true ever since the Reinheitsgebot – the Beer Purity Law – came into effect over 500 years ago. And it's still true today. However, even the most time-honoured tradition is sometimes ready for an upgrade. And that's exactly what's happening right now: small, artisanal breweries are sprouting up everywhere, breathing fresh air into Berlin's beer scene.
Come and join us for a refreshing tour of the city's best signature brews – traditional pilsners, pale ales, wheat beers- and experimental new speciality beers.
For a primer on Berlin's booming Craft Beer scene, head to Our Blog and have a look at this in-depth article (Beyond Two Beers: Berliner vs Kindl & Sampling The Craft Beer Scene) about Berlin's beerscape.
Note:
(All of our private tours are custom tailored to our clients' needs and wishes and can include Berlin sights decided in advance or spontaneously organised on the day of the tour. If you have any specific requests for your tour, regarding sights and content, do not hesitate to ask – you can email us at info@berlinexperiences.com)
What you can expect to experience on this tour:
Example Itinerary:
Berlin's craft beer scene is richer than an imperial chocolate stout right now. But because of the diffuse and decentralised nature of the city's nightlife, finding the right spots to sup can be tricky. On this three-hour tour, we'll introduce you to some of Berlin's best beers and small breweries.
As Berlin's craft beer scene rapidly expands and changes so does our route. The breweries and bars that you visit will depend on the guide's intuition, the day of the week, the time of day, special events taking place (festivals and tap takeovers, for example), and the size of your group.
We always endeavour to add narrative to our tours, heading first to one of Berlin's more established microbrewers to taste some traditional Germanic beers and talk about beer and brewing basics. Next, we move on to another younger, more contemporary German-run brewery. Here we'll start to see how younger German brewers are embracing a more international outlook when it comes to brewing while still staying true their roots. The discussion will address German brewing traditions and why beer is so important for Germany culturally.
When our glasses are empty it will be time to visit one of Berlin's late-night institutions – the spätkauf, or late shop. Here we will pick up one of Berlin's mass-produced beers as a point of reference and indulge in a Fußpils (road beer).
The final stop on the tour will explore how expats are influencing brewing in Berlin. Expect IPAs, pale ales, stouts and beers that err on the more experimental side – the perfect spot to talk about Berlin's contemporary beer scene and the historical and social factors that have shaped it.
Note: Public transportation costs are included in the tour price. Though we try and keep time spent on public transport to a minimum, it is necessary to venture off the beaten track and out of the city centre to some of Berlin's most vibrant neighbourhoods. Your guide will give a historical and cultural commentary of the sights passed and areas visited.  
Special Tour Inclusions:
It is possible that the following could also be included in the itinerary (on request and time permitting – an extension of the tour duration may be required):
Behind the scenes tour of one of Berlin's most important breweries with one of the head brewers
What is included in this tour?
Items that are included in the cost of tour price.
Three-hour Craft Beer & Breweries private walking tour accompanied by at least one of our expert local guides (English language)
Collection from hotel/accommodation or tour start from central landmark (such as TV Tower/Brandenburg Gate)
Hotel/accommodation drop-off at end of tour (if requested)
Includes public transportation costs for up to five people (necessary for this tour)
Includes stops at three/four craft beer locations (depending on availability) and at least a beer or sampler in each
Includes time for photo breaks
Price includes VAT (19%)
Price includes Booking Fee
Price includes Mandatory German Tour Insurance
Whats not included in this tour.
Items that are not included in the cost of tour price.
This tour does not include private transportation
This tour does not include entrance fees (can be arranged)
This tour does not include food (unless requested)
Guide gratuity
Our private tours can start anywhere in the city
Collection from your hotel/accommodation or central landmark
Our private tours run year round - whatever the weather
If you're travelling in the winter season - make sure to wrap up!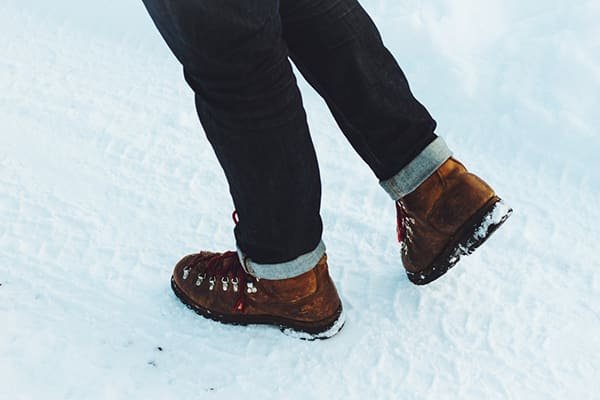 In the event you need to cancel your booking with us, we ask for at least two weeks hours notice. Tours booked within two weeks of the tour date are not eligible for cancellation.
We will refund the total amount (minus any transaction fees) if we receive an email cancellation request at least two weeks before the tour/s. Cancellations made less than two weeks before the tour date are not eligible for refunds.
In order to guarantee the best guides and transportation for our tours, we have a two-week cancellation deadline that means that guides who are scheduled for tours are compensated for their time (often allocated to mean that they are not able to accept other work on the days we book them). We offer our commitment to our transportation suppliers in the same manner.
Our shorter tours (up to three & four hours) include time for a short coffee/snack break – our longer tours (5 hours and above) include time for a longer lunch break and also short coffee/snack break.
Some of our tours include public transportation tickets for up to five people in the total price, please check the tour descriptions on the tour pages for more information. If public transportation costs are not included in our tours descriptions but you would prefer to use transportation for the tour, we would be happy to arrange the particulars. Our car/van tours are all conducted with fully air-conditioned high-quality cars/vans (usually Mercedes Benz or Volkswagen).
They certainly are; although Berlin winters can be cold and we certainly recommend wrapping up. And don't forget the sun lotion in the summer!
Berlin is a relatively flat city and the streets are easy to navigate. Despite being the German capital, Berlin is also not nearly as busy as other cities of a similar calibre. All this means that touring can be relatively stress-free. We strive to make Berlin accessible to everyone, all we ask you to bring is a healthy curiosity. If you have any special requests, don't hesitate to ask.
Of course this depends on the time of the year – a hat and gloves in the winter, sunglasses in the summer. Please do check the weather before your trip, summers in Berlin can be rather hot (suntan lotion is a must) and the winters can be cold (don't forget a coat). We always try to make sure our guests stay hydrated on tours, whether that's coffee or tea, but a bottle of water is always a worthy travel companion.
We cater for guests of all ages and can tailor all our tours accordingly.
That depends on what sort of animal we are talking about. Dogs seem to love the fresh air and walking. Cats have a habit of wandering off on their own. Some of our guides are deathly afraid of snakes.
Our guides and drivers will always work hard for you and tipping is a great way of them receiving immediate feedback. Gratuities are completely discretionary but always gratefully received.
All of our guides are Berlin residents and have lived in the city for years, they are all well versed in letting their stomach lead the way to some of the best spots in the city. When touring in Berlin, feel free to quiz our guides about everything. If you need advice on where to stay or things to see/do before or after your tours please do send us an email. We are more than happy to help