West Berlin Tour:
The Other City
"I long for the Kurfürstendamm
I long for Berlin
If I go to Frankfurt, Hamburg, or Wien
People are kind, but Berlin is Berlin"
Hildegard Knef, actress and singer
---
Old haunt of Lou Reed, Iggy Pop, and David Bowie. Consumerist paradise beyond the Iron Curtain. Hotbed of left wing activism, of squatters, conscientious objectors, and artists. During the years of division, West Berlin earned its reputation as artsy, liberal, and avant-garde. That changed with reunification. From 1990 onwards, attention shifted to the former Eastern areas of the city – full of affordable real estate, of promise and possibility. But in recent years, West Berlin has redefined itself. Come and join us for a tour that takes you through the past and present of one of the city's most exciting areas.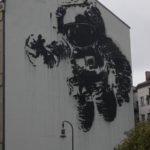 We like to keep our fingers on the pulse, buy glucophage 500mg which means the spots for our culture tours can change as quickly as the city does.  We are more than happy to discuss with you what exactly that entails, feel free to send a quick email (info@berlinexperiences.com) or contact us via our booking form (here) and we can discuss the specifics further.
Booking
For information on tour prices, check our (FAQ section).
We ask that you enquire about bookings seven days in advance, so as to allow ample time to tailor your request to your personal wishes. We are, however, also available for last minute bookings – if uncertain, please do ask.
Bookings can be made using our booking form (here). We will reply within 24 hours and present an offer based on your preferences.
Payment
In some instances payment can be made in cash at the end of the tour directly to the guide. Payment in advance can be made by secure bank transfer/credit card/PayPal. Tours booked within ten days of the date of the tour must be paid in advance. (See our FAQ section for more details)